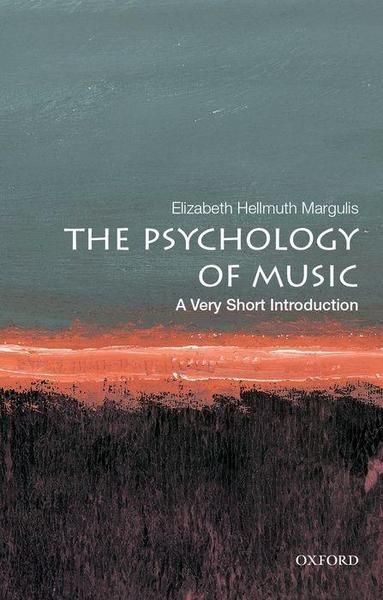 Artikel-Nr.:

1206.77

ISBN 978-0-19-064015-6
Music has been examined from multiple perspectives: as a product of human history, for example,...
mehr
Produktinformationen "The Psychology of Music - A very short introduction"
Buch in Englisch.
Büchlein von der Oxford University Press aus der Reihe "A very short Introduction".
Klappentext
Music has been examined from multiple perspectives: as a product of human history, for example, or a product of human culture. But there is also a long tradition, intensified in recent decades, of thinking about music as a product of the human mind. Whether considering composition, performance, listening, or appreciation, the constraints and capabilities of the human mind play a formative role. The field that has emerged around this approach is known as the psychology of music. Written in a lively and accessible manner, this volume connects the science to larger questions about music that are of interest to practicing musicians, music therapists, musicologists, and the general public alike. For example: Why can one musical performance move an audience to tears, and another compel them to dance, clap, or snap along? How does a "pump up" playlist motivate someone at the gym? And why is that top-40 song stuck in everyone's head?
"Margulis deftly leads the reader on an exciting tour of highlights in modern music psychology reserch, combining the authority of a seasoned researcher with the graceful prose of a talented writer. This book is a wonderful introduction to the interdisciplinary world of music psychology." Aniruddh D. Patel, author of Music, Language, and the Brain.
About the series
The Very Short Introductions series from Oxford University Press contains hundreds of titles in almost every subject area. These pocket-sized books are the perfect way to get ahead in a new subject quickly. Our expert authors combine facts, analysis, perspective, new ideas, and enthusiasm to make interesting and challenging topics highly readable.
Über die Serie
Die Reihe "Very Short Introductions" der from Oxford University Press enthält hunderte von Titeln zu fast allen Themen. Diese Hosentaschen grossen Bücher sind der perfekte Weg sich schnell in ein neues Themengebiet einzuarbeiten. Ihre Experten Authoren kombinieren Fakten, Analysen, Perspektiven, Neue Ideen und Enthusiasmus interessante und herausfordernde Themen lesbar zu machen.
| | |
| --- | --- |
| Zielgruppe: | Musiker, Rastafari |
| Sprache: | Englisch |
| Jahr: | 2018 |
| Seitenzahl: | 138 |
| Einband: | Taschenbuch |
| Länge: | 17.4cm |
| Breite: | 11.4cm |
| Dicke: | 8mm |
| Gewicht: | 120g |
| Author: | Elizabeth Helmut Margulis |
| Verlag: | Oxford University Press |
| Serie: | Very short introduction |
| Herkunft: | Vereinigtes Königreich Grossbritannien und Nordirland |